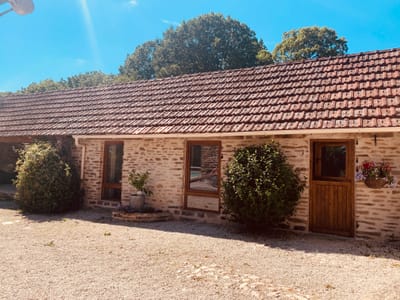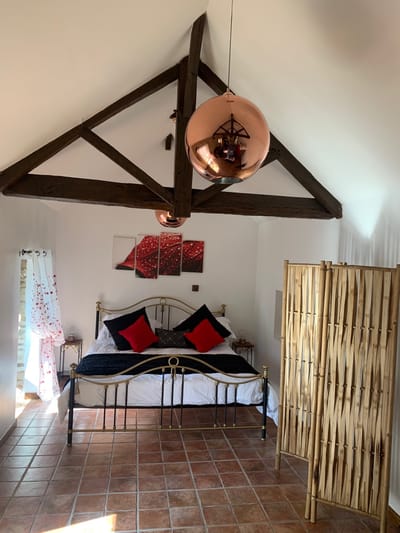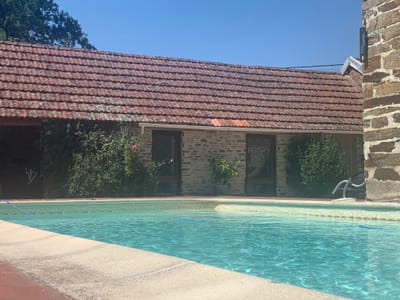 This season we are delighted to introduce our new Gite complex at La Madone.

Built in one the old horse stables and newly branded as 'La Petite Ecurie' This new and exciting superior Gite accommodation has been exclusively designed to offer a personalised service for an Adult only' experience.

Comprising of a large and spacious ground floor accommodation complete with a Super King sized bed and soft seating area. Incorporated in this excellent space we also offer a fully fitted ground floor bathroom and a fully equipped utility room. The utility room boasts a range of white goods including a washing machine, dishwasher and fridge.

Just outside the Gite, and within a few paces from the accommodation, is a fully functional summer kitchen which allows for external dining and offers a BBQ, Plancha and Paella ring all powered by gas. Additional white goods also provide a drinks fridge and small freezer to make outdoor cooking and dining a real exciting experience.
If you are looking for a quiet and tranquil relaxation location why not laze on one of the delightful sun loungers in the lovely grassy orchard area just adjacent to the Gite courtyard. Here you will find open views into the fields that surround our peaceful retreat.

....And of course the jewel in the crown at La Ecurie is our stunning swimming pool and sun deck area that guests will have exclusive use of during their stay.