The equine facilities here offer you the chance to ride out on quiet lanes and unused bridal ways . Here all you need to think about is the tranquil surroundings and to admire the picturesque views.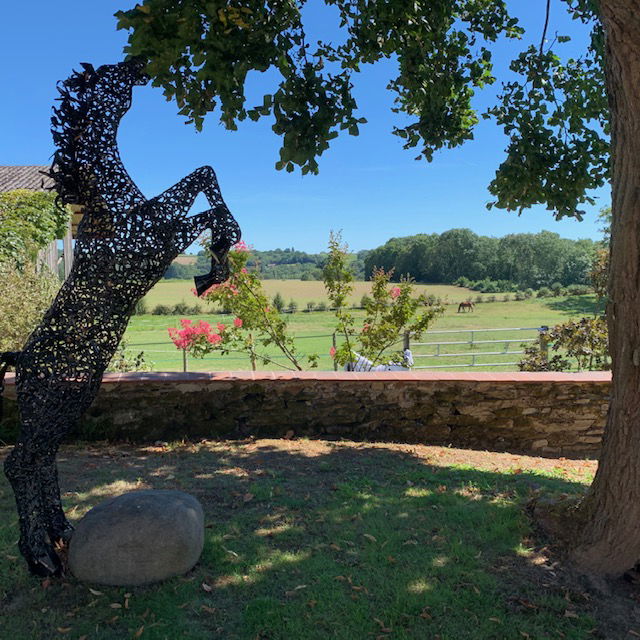 For those that prefer the more relaxed break, what about sitting around the stunning pool and sun deck or perhaps preparing a meal in the lovely outdoor kitchen area.
Based just 5 kms away from the Dordogne borders, why not use us as a base to explore the fantastic local scenery or to sample the locally produced wines from nearby producers.
Whatever you are looking for from a Rural Break in SW France we have it all.